See more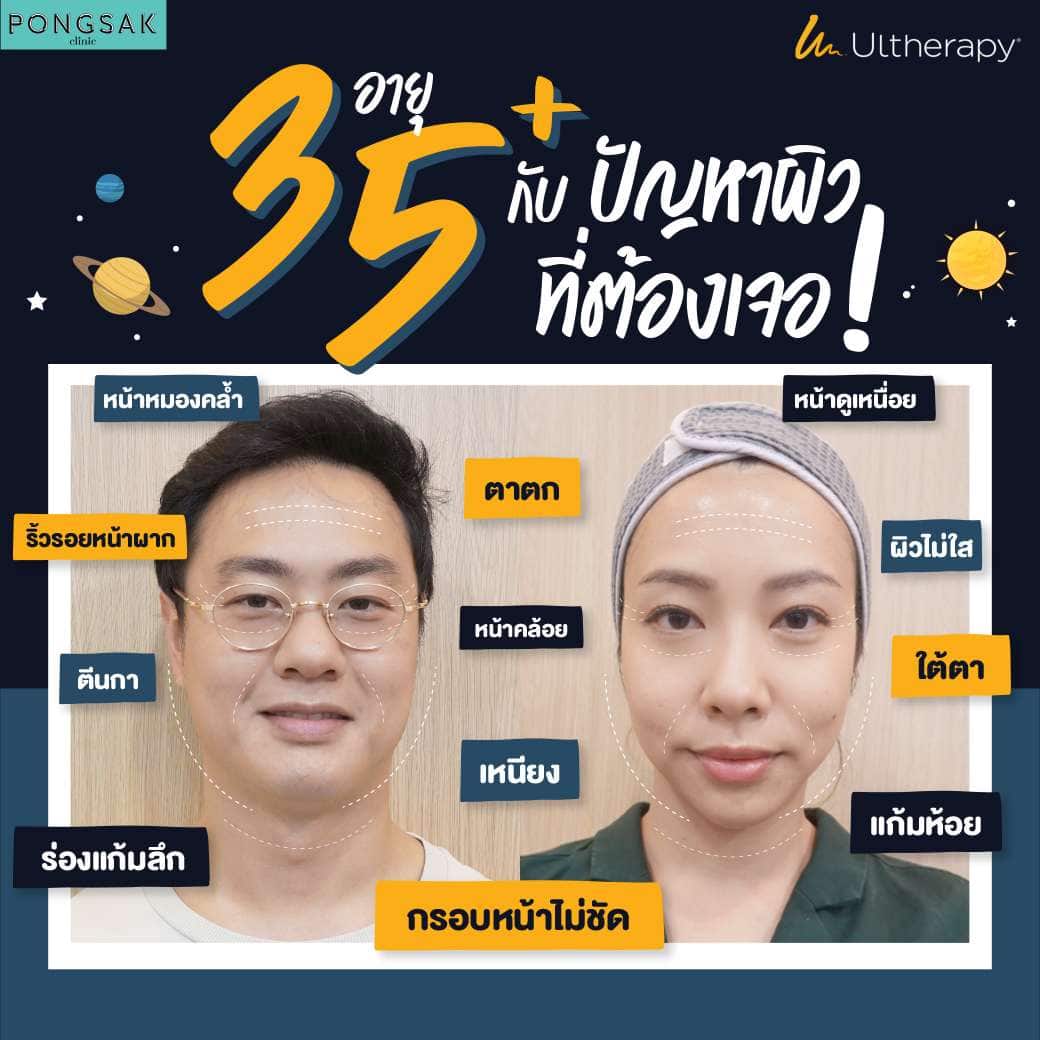 Ultherapy SPT is suitable for
✅ Those who want to lift the skin Lifting
✅ 25 years old or older
✅ Sagging skin according to the gravity of the world.
✅ Want to see full results in 3 months
✅ The face frame is not clear, cheeks hang, skin under the chin is sagging. and have wrinkles around the eyes
✅ There are wrinkles around the face, eyes and neck, such as droopy eyelids, droopy eyebrows, droopy corners of the mouth, etc.
✅ Want to adjust skin condition. Increase the tightness of the face. and tighten pores
✅ Face shape is not equal. or want to adjust the shape of the face to be slender and firm The face frame is clear and has a natural dimension.
✅ Don't want surgery, do surgery. and no recovery time
✅ Through other ways to lift the skin. but the treatment effect is not clear
Results of skin tightening with Ultherapy SPT
✅ Help lift, tighten, adjust the face shape to be slender and the face frame clearer.
✅ Lift and tighten your face to look younger.
✅ Solve the problem of falling eyelids and tighten the lower eyelids that are sagging.
✅ Raised eyebrows make eyes look bigger
✅ Reduce wrinkles and sagging skin for smoother skin. Both the face and neck area
✅ Treatment doesn't cause wounds.
✅ After doing, you can make up as usual. without recuperation
 If interested, add Line to inquire.